TESTO
Fallen Angel

So you start another day
The smell of smoke still invades the room in which you slept
Emptiness permeates
And attacks you from within you feel hopeless already
Your reflection in the glass
Tired lines around your eyes you'll cover with your dark shades
You should know you're not the first
To erase yourself in favor of a corrupt love

Life is wearing you down
You need to stand up
I know you'll win back your days
You fallen angel

We are all bound to fail
If we let darkness prevail and hold us down in shame
Until we find another face
Another soul we can embrace to keep each other safe
I know love infatuates
Then sorrow fascinates, insinuates in your brain
You don't need a twist of fate
You just need to celebrate your life instead of your pain

Life is wearing you down
You need to stand up
I know you'll win back your days
You fallen angel

Soon as you bounce back you climb
To reach a bar you've set too high
The cycle keeps repeating
Like you'll never stop until you get it
But isn't that demeaning, I
See the shadow in your eyes, it's time
You keep yourself from bleeding, find
The color that'll free your mind
PLAYER
Premi play per ascoltare il brano Fallen Angel di Allis On Air:
DESCRIZIONE
Il testo di questa canzone è ispirato da una mia cara amica, bellissima ma purtroppo afflitta da seri problemi medici ed emotivi. La sua instabilità emotiva accompagnata da un'autostima vacillante hanno, prevedibilmente, sempre compromesso le sue relazioni. Il testo di Fallen Angel, più generico di quello di Breaking ispirato dalla stessa persona, racconta di quelle persone che tentano di colmare il vuoto che provano con un amore corrotto, ricercando costantemente una relazione con il solo scopo di averne una, lavorando sugli altri e per gli altri e di conseguenza annullando se stessi ("you should know you're not the first, to erase yourself in favor of a corrupt love), mentre sarebbe più salutare ritrovare prima dell'amor proprio. Nonostante il tema del brano, esso non è assolutamente trattato in maniera triste, anzi il messaggio è positivo e le parole sono di rivincita personale cucite su una musica ritmata e costantemente incalzante (you need to stand up. I know you'll win back your days…)
CREDITS
Music: Daniele Lattanzi / Daniele Tiddia
Lyrics: Daniele Tiddia
ALBUM E INFORMAZIONI
La canzone Fallen Angel si trova nell'album Beautiful Mess Inside uscito nel 2016.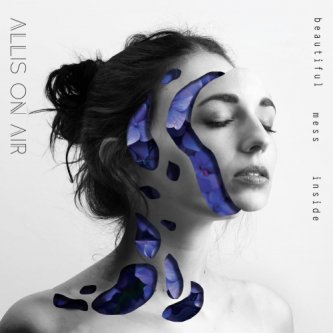 ---
L'articolo Allis On Air - Fallen Angel testo lyric di Allis On Air è apparso su Rockit.it il 2017-10-26 12:04:45