TESTO
You tell me that you're sick
I try to help you a bit
You tell me many lies
I listen carefully
You speak about your big pains
and getting stuck in your feet
I've never had a hug, indeed, nothing
Now listen to me, listen to me I wanna play with you
'cause you're all my energy (It's easy) my energy (so easy)
Finally you'll raise up a little family Working in a factory
not to live in misery
Waiting for the salary
Forgetting all your injuries
I've never had a thanks, a hug, indeed, nothing.
I'm a little pretty gaudy gauche,
Sunny rainy days change my mind.
sorry I don't know what you're looking for,
maybe I should read it in your eyes....
ALBUM E INFORMAZIONI
La canzone Carefully line si trova nell'album Cold water, hot water, very hot water uscito nel 2005 per La Matricula, Venus Dischi.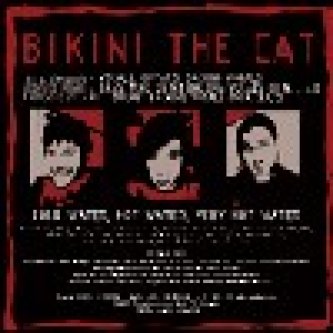 ---
L'articolo Bikini The Cat - Carefully line testo lyric di Bikini The Cat è apparso su Rockit.it il 2015-04-20 23:30:56