TESTO
The arms of twilight
Are dandling my soul
And in her eyes
I see the sweetness
Of a bright immortal-graced maiden
Who relieves the grieves of my heart.
Wind is whispering your name
Throught the clouds in the sky.
I will always remember your eyes
Veiled by tears
While the night prelude
Casted a spell on our glances.
The eyes of the dying sun
Are looking at me
In this romantic immensity
An I can feel this melancholy
Pervading deep inside me.
Twilight is whispering your name
To the clouds in the sky.
I will never forget your heart
Beating over mine
And your passion heating my bosom.
...And when butterflies fly on
Whitered flowers
And birds perch on dry brances
A tear will glide to your feet
And I will hold it in my hand
Like a pearl in it's shell.
PLAYER
Premi play per ascoltare il brano The twilight melancholy di MACBETH:
ALBUM E INFORMAZIONI
La canzone The twilight melancholy si trova nell'album Romantic Tragedy's Crescendo uscito nel 1998 per Dragonheart Records, Audioglobe.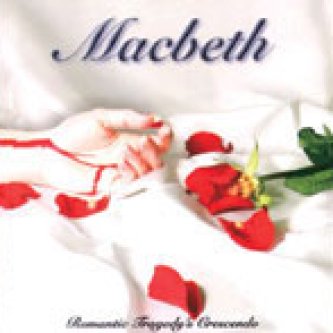 ---
L'articolo MACBETH - The twilight melancholy testo lyric di MACBETH è apparso su Rockit.it il 2007-11-21 00:00:00