TESTO
Miles and miles of cold and lonely road.
And now I'm standin' here alone.
And all the truth that I've been told, begins to perfectly unfold.
And was it wasted time and was it all for nothing.
And I can face the pain of bein' alone for the first time in my life.

I open up my eyes, I feel like I could fly away, 'Til I reach the other side.
Sometimes we must decide, that everything that was meant to be will be.
And I don't even have to try.

It was as simple as a song, it was inside me all along.
If it's the truth that makes me wrong, then I would rather be alone.
You said I crossed the line, you said I pulled you under.
I finally realized I can be strong for...
ALBUM E INFORMAZIONI
La canzone Open Eyes si trova nell'album Survival Of The Sickest uscito nel 2003.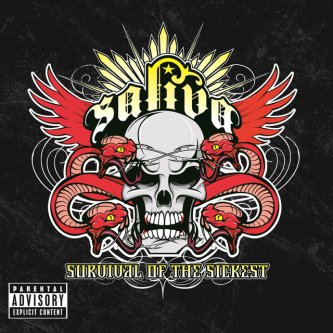 ---
L'articolo Saliva - Open Eyes testo lyric di Saliva è apparso su Rockit.it il 0000-00-00 00:00:00