TESTO
Rain outside and my eyes are open wide
Another sleepless night trying to define the mess that's in my mind
Maybe I'm just another victim am I running out of time?
All my rights have turned to nothing in this labyrinth I'm walking
Maybe I am running round in circle

I will take my time and make my explanation
For everything that's going wrong in my life
i won't cry to myself until I die and don't need your help now
I wanna stay alone, you'll be there but i don't mind

Have you ever said "I'm fine" are you sure you ever been fine?
I used to be so strong, so long
i don't want steps next to mines and my memories have gone by
It's my way to go on go on go on

And you may think I'm pathetic for the sorrow that
I'm keeping all inside
It's not easy if you try to understand me
I can't leave this pain behind
Have my memories gone by?
ALBUM E INFORMAZIONI
La canzone Don't Mind si trova nell'album Different Ways uscito nel 2007 per Virgin Music, EMI music.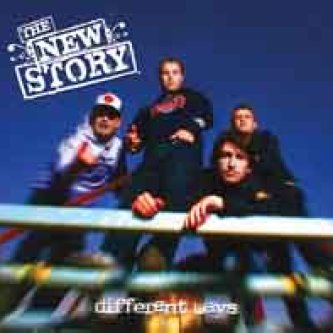 ---
L'articolo The New Story - Don't Mind testo lyric di The New Story è apparso su Rockit.it il 2005-12-26 00:00:00