TESTO
Can't you hear? My heart is talking
But you don't care I lost my time
Packing my bags to get out from your life
Cause I'm sick of hearing stories like the ones you're telling now

Sincerity is something I pretend when everything goes down

Tell me where I've gone wrong
You know that I'm not so strong
Our memories now are killing me
You meant to me more than life
But now there is no one by my side
I miss that feeling of being loved
I feel like dying but I will go on

Kisses don't mean that you are lovin? me
A tear doesn't mean you?re really crying
So I'm learning how to look you in the eyes
While I'm saying that Untold Story is the song for us no more

And I know you gonna hate me so I'm writing these lines down

Well now you've got the chance to stop me
You wouldn't get that far
Cause maybe we were not so tight
We didn't go that far...
ALBUM E INFORMAZIONI
La canzone More Than Life si trova nell'album Untold Stories uscito nel 2006 per Virgin Music, EMI music.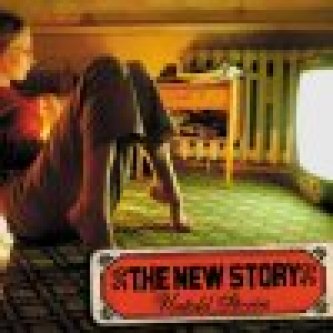 ---
L'articolo The New Story - More Than Life testo lyric di The New Story è apparso su Rockit.it il 2005-12-26 00:00:00