TESTO
HE SAID

you say
that you're going away
for a long long time

i don't know what that means
but we've all got to be brave
some time

i don't cry
cos you've got to be brave
some of the time

though my heart crumbles
inside

i still smile

oh brave heart
what
will become of you?

oh kind one
what
will become of you?

will neglect
cut you through?

will you hurt
every day
until you lose your mind?

no, no.

oh brave one
come here
i'll lick your wounds
today

oh brave one
don't be so brave
come here
i'll kiss your hurt away

oh brave one
wipe your tears away.

you say you you're busy
and i hear laughter

you say you can't come to the
phone tomorrow or
hereafter

oh brave heart
won't you break away
he says he loves you so much
you have to stay away
what does he mean today?

i got the decoder ring
but he's enigma in the flesh

oh brave heart
he speaks
the language of angels
but he has
feet of clay
and his hands
flow like rivers
yeah, his hands
flow like rivers

cry if you want to.
it's okay

muddy tears
flow like rivers to the sea

his hands were all over me
and he said
and he said

he'd come back to me.

yeah he said
if i disappear
it's only cos
i want to come again

oh brave heart
don't miss him
he's stupid
and you'll win.
oh brave heart
be brave.
PLAYER
Premi play per ascoltare il brano He Said di Jude:
CREDITS
Lyrics: Lemonade
Music: Castagna Carlo
Voice: Lemonade
Keyboards, bass, guitars: Castagna Carlo
Drums and percussions, sampled
Graphics: Piera Persia
Production: Castagna Carlo, Nicolò Spezialetti
ALBUM E INFORMAZIONI
La canzone He Said si trova nell'album Galaxies - Jude ft. Lemonade uscito nel 2021 per Routenote.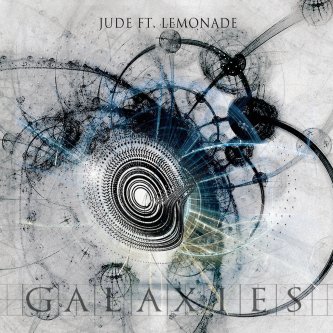 ---
L'articolo Jude - He Said testo lyric di Jude è apparso su Rockit.it il 2021-03-17 11:43:16