TESTO
SLEEPING IN SNOW

sleeping in sun

i dreamt
the day was done…
shadows fall fast…

i went searching for you
where have you blown?

if you have gone
where
will i flow?
where will i fly?

i was going to follow you home
all the way home
all the way home

but the wind leaves no trace
no trace in the snow

was i careless with you
tell me
was i careless with you
somehow?

softly we fall.

seasons pass
you said nothing lasts
i know that too

but years from now
we don't know who we'll love
or how we'll pray for yesterday

so let's just wait awhile
let your anger and mine fade away

i just want to while away
the winter
sleeping in snow
side by side we sleep

how would i know
how spring comes upon us
so suddenly
the warmth on our bodies
(how can we say no?)

sleeping in snow
i dreamt the day was warm
and we let our grievances go
your frozen hand in mine

can we go home now?
can you follow me home

i closed my eyes.
PLAYER
Premi play per ascoltare il brano Sleeping in Snow di Jude:
CREDITS
Lyrics: Lemonade
Music: Castagna Carlo
Voice: Lemonade
Keyboards, bass, guitars: Castagna Carlo
Drums and percussions, sampled
Graphics: Piera Persia
Production: Castagna Carlo, Nicolò Spezialetti
ALBUM E INFORMAZIONI
La canzone Sleeping in Snow si trova nell'album Galaxies - Jude ft. Lemonade uscito nel 2021 per Routenote.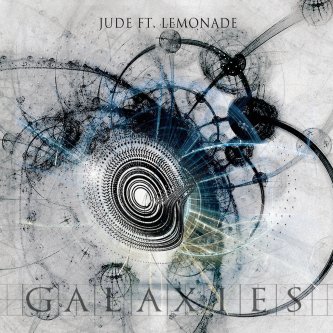 ---
L'articolo Jude - Sleeping in Snow testo lyric di Jude è apparso su Rockit.it il 2021-03-17 11:43:16