TESTO
Swimming

don't you feel
days are going backwards
the rain is falling sideways

i think your smile
has gone somewhere
in the shadows
and your mind
is in the dark

you wake and
your heart
is beating so loud

Some days
i see you running to the water
swimming in the dark
swimming out too far
this is who we are

some days
i can't see you

you say:
some days
all i can see
is the ocean over me

you say:

some days
i feel a wave
it's just a wave
roll over me

isn't it enough
can't i be free
drfting in the waters
it's not dangerous.
i'm safe
drifting out to sea
swimming in the dark
i'm safe

i'm not swimming out too far
don't you worry
this is who we are.

you can't stop me if you tried
i can't stop you.

i'm drifting out sea

do you feel the days
are going forward
and the rain is falling down
and isn't it good? everything we've done?

and my heart is beating so loud
it's beating all night i can't sleep
i'm so excited

i straighten my spine
i'm giddy with excitement
that's how we are.
PLAYER
Premi play per ascoltare il brano Swimming di Jude:
CREDITS
Lyrics: Lemonade
Music: Castagna Carlo
Voice: Lemonade
Keyboards, bass, guitars: Castagna Carlo
Drums and percussions, sampled
Graphics: Piera Persia
Production: Castagna Carlo, Nicolò Spezialetti
ALBUM E INFORMAZIONI
La canzone Swimming si trova nell'album Galaxies - Jude ft. Lemonade uscito nel 2021 per Routenote.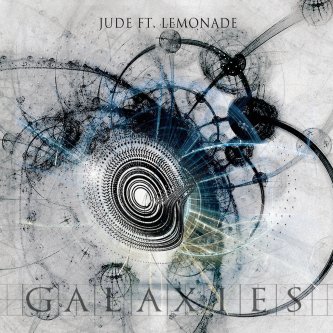 ---
L'articolo Jude - Swimming testo lyric di Jude è apparso su Rockit.it il 2021-03-17 11:43:16