TESTO
I was feeling sick and a little bit depressed
I went to my doctor and he said "just relax,
I'll give you some little pills to take three times a day
it's a good solution to sleep all night again"

So when I was at home I tried to take the first
it was a little candy but with a bitter taste
I waited about three hours but nothing changed
I took another pill but I was still feeling the same

well I poured a glass of whiskey and I hung my old guitar
I started playing some music and singing like a star
I called some friends at home and said "Ho, let's go!"
We had a little party and my headache is gone

Well I don't need no doctor I don't need no cure
I just need to play some music with all my ragged crew
I don't want no medicine I don't care about pills
I just need good friends guitar and to shout together
Cheers!!!
PLAYER
Premi play per ascoltare il brano Cheers! di Iggy & his Booze:
ALBUM E INFORMAZIONI
La canzone Cheers! si trova nell'album A place to call home uscito nel 2019 per iMusician.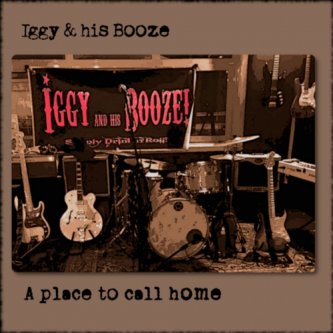 ---
L'articolo Iggy & his Booze - Cheers! testo lyric di Iggy & his Booze è apparso su Rockit.it il 2019-12-27 01:52:49