TESTO
FRAGMENTS T&M di L.Burgalassi


On my knees
trying
to pick up
the broken pieces from the ground
Since our
porcelain building
shattered on the floor

And every fragment
is a new wound
needing to be cured
And every fragment
Is just
A fragment to forget

And you?
Are you in front of the mirror,
frozen
criticized by your own image
pretending to defend yourself
when no one's there attacking you?



Now I find
small pieces everywhere
at every step
I'm afraid to cut myself
Purity
Was equilibrium
And you knew
It could break down easily

To rebuild
Is not easy
Not as clear as before
Everything
anytime
May crumble down again

And you?
Are you inside the mirror
Still
criticizing your own image
and still attacking
who is no longer defending?
PLAYER
Premi play per ascoltare il brano Fragments di Luca Burgalassi:
CREDITS
Music and Lyrics by Luca Burgalassi
from the Album "Shadows and Fragments"
2015 Videoradio Editore

Luca Burgalassi: vocals, acoustic guitars, harmonica, percussions
Ettore Fancelli: Drums
Nino Pellegrini: Double Bass
Franco Ceccanti: cello
ALBUM E INFORMAZIONI
La canzone Fragments si trova nell'album Shadows and Fragments uscito nel 2014 per Videoradio.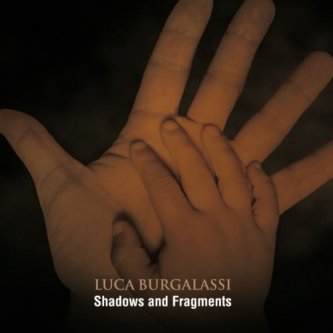 ---
L'articolo Luca Burgalassi - Fragments testo lyric di Luca Burgalassi è apparso su Rockit.it il 2020-11-18 20:57:08