TESTO
And yet I'm here still wondering why
I'm changing with the seasons
The best part of me died.
And sometimes I think about how this time flies
And how we wanted to stay young
Living nights in white
Everything that remains are just good moments in pieces
and I wonder if we'll ever remind them
I'm scared to death of losing touch of you
Letting my obsessions take the best of me.
I'm writing to you, my dearest friend
Is your life's goin' perfectly as you planned?
Are you living for your dreams?
Did you fought against your demons?
Remember when we used to stare the sky
So father please, don't shed a single tear
It's not your fault if lately I let this surrounds me.
All that I can leave you are just few letters on the paper
This lines that I'm screaming until my throat starts to ache
Until my heart stops beating
Until my lungs won't work right
I will always be strong but not for now
One day I'll make you proud.

And we'll reach new skies
We'll sing for tonight
It's not fear of what is coming
It's will of leave something.
PLAYER
Premi play per ascoltare il brano Dear/Life di Athena:
ALBUM E INFORMAZIONI
La canzone Dear/Life si trova nell'album Dear/Life uscito nel 2014.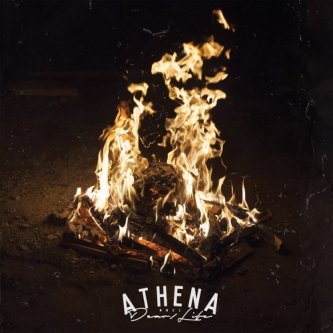 ---
L'articolo Athena - Dear/Life testo lyric di Athena è apparso su Rockit.it il 2019-02-21 17:47:36