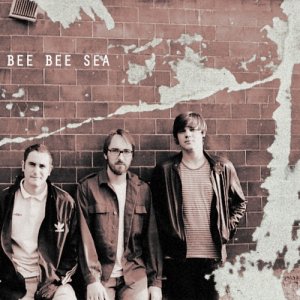 Leggi la recensione
Video in questo album (2)
Descrizione
I Bee Bee Sea sono una band dall'attitudine garage, puntano dritti al cuore senza lasciare scampo. Attaccano ritornelli che teletrasportano nel Big Sur californiano per poi, inconsciamente, scaraventarti a Manchester o Nashville. Se i Black Lips fossero nati in terra d'Albione forse suonerebbero così.
Un disco d'esordio esplosivo e straordinariamente maturo per questi tre ragazzi cresciuti laddove la provincia mantovana si incunea nel bresciano, frutto di una lunga collaborazione con il T.U.P. Studio di Brescia dove, sotto la direzione di Bruno Barcella e Alessio Lonati, hanno cesellato e arrangiato il disco, nella romantica convinzione che ogni brano dovesse risultare un singolo.


Credits
Bee Bee Sea are:
Damiano Negrisoli: Vox/Guitar
Giacomo Parisio: Bass/Backing vocals
Andrea Onofrio: Drums/Backing vocals

Recorded and Mixed at T.U.P. Studio by Brown Barcella and Alessio Lonati
Mastered by Giovanni Versari at La Sua Maestà Studio

Artwork and photo by Nicolò Bratto

Produced by Brown Barcella & Alessio Lonati

https://www.facebook.com/BeeBeeSea


Commenti (1)
mrgrieves

18/03/2015 ore 02:02

@mrgrieves

Si!
Aggiungi un commento: