TESTO
Awake again, I feel my bed like a fen
I'm forcing my legs to bring me down and stand
A flake, it's going to snow, you bring up blankets and gloves
above the window the sky seems just too close
The enemies are climbing up on our trees
They're gonna cudgel our brains and break our knees

Pray your god To bring his squad
To keep us up, to let us sprout
To kill them all
To squash all their heads on the floor

I crawl to my door. You tell me look at the wall
there's a new picture of us out in some mall
I'm looking through I see the background from blue
is changing color as your eyes in that snap do

Pray the moon to come back soon
Make your choice, don't waste your voice
Run away
I got a disease to convey

Take my hands While the airplane lands
Reach your bed, it's not time yet
Lock the door
Tomorrow you'll get back to your chore

Awake again. Stuck in a land of cement
If this is real then I don't know how far we went
Come with me, we're gonna find our relief
we're gonna meet the true evil, he is my chief

aren't you scared sit down beside me and stare
the sun is falling in flakes but you don't care
it's colouring the light from blue, gray and green
is turning purple, it looks like it's bleeding

come with me, get down the basement and feel
the unified colored picture of this scentless creature
leave me here I wanna raise up my fear
i wanna beg for my life i wanna cease from this strife

it grabs my legs, it puts a knife at my neck
it's coming up from below, it's got a gift to bestow
i feel it blowing under my skin again
please, give me some pain.
PLAYER
Premi play per ascoltare il brano awake again di beeside:
ALBUM E INFORMAZIONI
La canzone awake again si trova nell'album lullabies of love and hate uscito nel 2015 per Officine Musicali Sassari.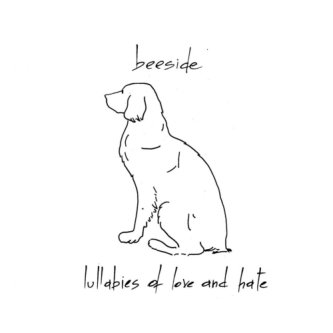 ---
L'articolo beeside - awake again testo lyric di beeside è apparso su Rockit.it il 2016-01-21 15:00:01