TESTO
Your last look around
Before you get in
You've been hoarding founds but you forgot what you need
Because your money
It's got a burning light
It gives you fever
It makes you crawl
It makes you rush through the bank and cry "freeze"
Cash.

To every burglar its plunder
Every crown's got it's king
You'd better get out before being up to the creek
Because of money
It always holds you tight
Gives you a square deal
What you deserve
But it makes you blind twice faster than love
When all hopes have gone
It denies the lies you hide to cheat the law

Just blast your TNT
And get your break out
You burst outta laughin' tossing coins on the street
Believe me honey
I'll drive fast all the night
It makes you dreaming
'bout a Mexican coast
It makes your eyes long for the frontier
Cash.
CREDITS
Music & Lyrics by BelzeBluesBand
PLAYER
Premi play per ascoltare il brano Shiny Burglars di BelzeBluesBand:
Questo brano è stato inserito in alcune playlist dagli utenti di Rockit:
ALBUM E INFORMAZIONI
La canzone Shiny Burglars si trova nell'album Candy Addiction uscito nel 2011.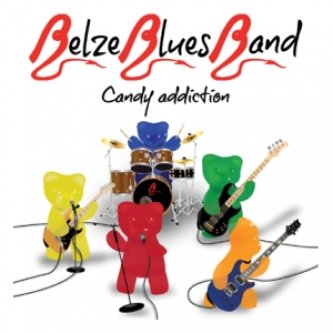 ---
L'articolo BelzeBluesBand - Shiny Burglars testo lyric di BelzeBluesBand è apparso su Rockit.it il 2012-08-24 14:13:34