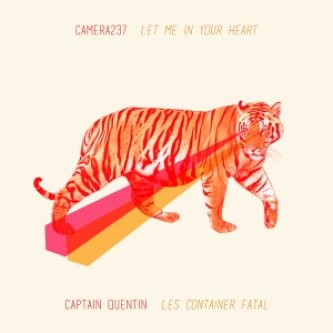 split 7"
Split
Credits
released 07 June 2013
"Les container fatal" music: Captain Quentin
"Let me in your heart" music and lyrics: CAMERA237
Recording and mixing: Fabio Magistrali, Campo dell'Alto, Sila Italy.
Mastering: Maurizio Giannotti, New Mastering Studio, Milano.
Design: Tycho Creative Studio. Booking: Bizarre Love Triangle, Indiemeno (Camera 237).
Produced by Overdrive Records.
Bands:
Captain Quentin. Enzo, Filippo, Libero, Michele, Salvatore.
Camera 237. Ignazio, Luigi, Marco, Yandro.
Artisti in questo album