TESTO
FAIR PLAY (feat. Marcello Michelotti)

Basta sia reciproco
anche senza dirselo,
guarda com'è nitido stanotte
questo nostro fair play

Poi di colpo acceleri
e capisco che mi perderei
e crollan tutte le domande
se poi resti

Sorridi al niente come a intermittenza
e mi racconti che non era il momento per noi
dimmi solo come quando e dove ti ritroverò
e non avrà più importanza chi saremo né dove

There's something in the air,
something in the air
and it's not love.
PLAYER
Premi play per ascoltare il brano Fair Play (feat. Marcello Michelotti) di Dade City Days:
CREDITS
Testo: Gea Birkin
Musica: Dade City Days
ALBUM E INFORMAZIONI
La canzone Fair Play (feat. Marcello Michelotti) si trova nell'album VHS - Live Studio Session uscito nel 2015 per Audioglobe, SwissDarkNights.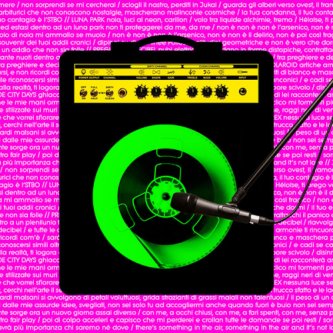 ---
L'articolo Dade City Days - Fair Play (feat. Marcello Michelotti) testo lyric di Dade City Days è apparso su Rockit.it il 2019-11-22 11:56:01