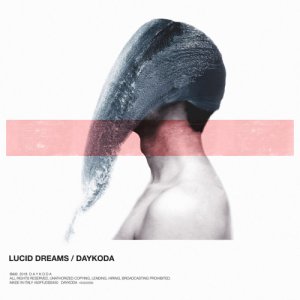 Leggi la recensione
Descrizione a cura della band
Archiviato un intenso 2017 -speso creando un nuovo progetto musicale, Mycatisflying, e fondando una nuova label, Kindly Rewind, nata con l'obiettivo di mescolare electronic vibes e paesaggi Hip Pop e Soul - il producer 22enne di base a Milano è finalmente pronto al ritorno sulla scena con "Lucid Dreams", mini-album in uscita il prossimo 12 Aprile 2018 in digitale & cassetta grazie alla collaborazione tra l'etichetta beat / abstract francese Orikami Records e quella electronic / bass con base a Milano Beat Machine Records.

"Lucid Dreams" è un viaggio all'interno dell'estetica musicale di DayKoda: tra bassi grassi, placidi colpi di corde, field recordings e samples presi da music libraries connesse al mondo della World Music, le 7 tracce che andranno a comporre l'uscita rappresentano l'equilibrio perfetto tra reminiscenze New Soul, beats solidi e chill sounds, lambendo nel caso di "Dream Yoga", che vede protagonista la splendida voce di HÅN (Factory Flaws) anche le nuove frontiere internazionali del Pop Elettronico.

Nel B-side "Dream Yoga" rivive inoltre nel remix firmato per l'occasione da Jasper Patterson aka Groundislava: il producer di Los Angeles di casa su label di spessore internazionale come Friends of Friends e la Wedidit di Shlohmo mette le mani sull'originale mescolando la voce di HÅN con il suo personalissimo heritage fatto di "video games, retro synthesizers, science fiction movies and the sounds of the 1980's", proseguendo per la strada intrapresa con il suo ultimo album, recentemente pubblicato, "Groundislava II".


Credits
Produced by Andrea Gamba aka DayKoda.
Remix produced by Groundislava.
Mixed & Mastered at Beat Machine Studio.
Artwork by Edoardo Massazza.
Released by Orikami Records (France).
Physical distributed by Beat Machine.