TESTO
WHAT WE STILL DON'T KNOW

I CLOSE MY EYES
REFLECTING WELL UPON THE MEANING OF THIS LIFE
I DON'T KNOW WHY
I SEARCH FOR GOD
BUT WHEN I LOOK UP TO THE SKY IN A LITTLE WHILE
I LOSE MY MIND

EVERY SINGLE DAY
I THINK ABOUT REMAINING LIFE...OH YEAH
SHOW ME IF YOU KNOW THE TRUTH
AND TELL ME WHAT ABOUT YOU AND ALL THE HUNDRED QUESTIONS OF MY LIFE

I SIT ALONE AT NIGHT AND I STILL WONDER

WHAT WE STILL DON'T KNOW?
ARE WE ALONE...AND WHO WE ARE?
WHAT WE STILL DON'T KNOW?
AND WHAT WE REALLY KNOW...REALLY KNOW NOW?

CAN YOU TELL ME WHY
I CAN'T FIND THE ANSWERS WHEN I LOOK TO THE STARS?
FAITH OR REASON TO FIND
WINGS OF WISDOM TO FLY
OH...WILL I BE ABLE TONIGHT?

ALL TOGETHER LOOKING FOR THE MYSTERY OF LIFE
MADE OF BLOOD OR DIVINE
ALL WE NEED'S JUST A SIGN
SEARCHING FOR NEW PLANETS 'TILL THE END OF THE TIME
SCARED BY A BIG BLACK HOLE
WE NEED A LIGHT TO HOPE

I CAN'T BELIEVE WE'RE HERE FOR NO ONE REASON

WHAT WE STILL...DON'T KNOW?
PLAYER
Premi play per ascoltare il brano What We Still Don't Know di Elektradrive:
Questo brano è stato inserito in alcune playlist dagli utenti di Rockit:
ALBUM E INFORMAZIONI
La canzone What We Still Don't Know si trova nell'album Living 4 uscito nel 2008 per Valery records, Edel.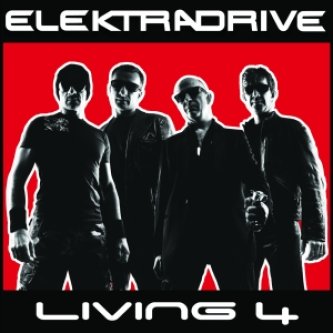 ---
L'articolo Elektradrive - What We Still Don't Know testo lyric di Elektradrive è apparso su Rockit.it il 2012-08-01 00:09:39