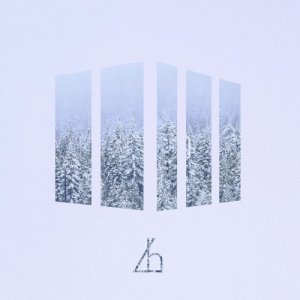 2016 - Pop, Elettronico, Alternativo
Leggi la recensione
Video in questo album (5)
Descrizione a cura della band
Icy vocal harmonies and electronic grooves melt in bittersweet pop songs with a Jazz/R&B tinge.


Credits
Words and music by Lorenzo Pellegrini //
Produced, recorded and mixed by Samuele Cangi at JOJO Studio //
Mastered by Tommy Bianchi at White Sound Mastering Studio //
Arranged and played by ⁄handlogic //

Personnel:

Lorenzo Pellegrini // vocals, guitars
Leonard Blanche // synths, keys, electronics
Vieri Cervelli Montel // keys, backing vocals
+
Alessandro Cianferoni // bass
Marco Calì // drums, percussions
Samuele Cangi // trumpet, flugelhorn, backing vocals
Francesco Cangi // trombone, tuba


Commenti (1)
palles

08/12/2016 ore 16:51

@palles

Tanto hype genera tante aspettative..
Apprezzo sicuramente la proposta e l'idea, l'EP però non mi ha convinto affatto, peccato!
Tessuto musicale pensato e curato, molto à la Alt-j, ma le melodie e la struttura d'insieme non mi/ti fanno venire voglia di riascoltarne le canzoni.
Aggiungi un commento: