TESTO
(R)existing in the mud
In this long-lasting age,
Emptying all the burden;
Common people, by now, surrender'd.

Stealing dreams from the wizard,
Whom perspires memories;
I chas'd that dream,
Hidden among us whom are dead.

How to do to not undo;
Thou gave thyself that fate;
I no longer know what to look for;
I am fried, thou know, on the market.

And the night falls in a short while;
Come Sleep! O balm of woe;*
I taste bitterness of things;
All around is a carpet of roses.


(Italian original version)

(R)esistere

(R)esistere nel fango
In questo tempo lungo
A svuotare tutto il peso
Il volgo ormai s'è arreso

Rubare i sogni al mago
Che suda ricordi
Quel sogno lo cercavo
Nascosto tra noi morti

Come fare a non disfare
Quel creato ti sei dato
Non so più cosa cercare
Sono fritto sai sul mercato

E la sera piomba presto
Vieni sonno O balsamo fresco*
Ho l'amaro delle cose
Tutto intorno è un tappeto di rose


*Excerpt from Sir Philip Sidney's "Come Sleep! O Sleep, the certain knot of peace"
CREDITS
Max Mozzetti - Bass, Guitars, Music, Italian Original Lyrics, Arrangements Tristano Della Corte - Vocals, Lyrics Translation from Italian to English, Arrangements Filippo Strang - Synthesizers, Arrangements Music recorded at Audiolab Studio by Perez Vocals recorded at Exit Music Studios by Fabrizio Morigi Mixed at VDSS Studio by Filippo Strang, Max Mozzetti and Tristano Della Corte Mastered at MOA Studio by Filippo Strang Release: (R)existing Facebook: https://www.facebook.com/hmfm8 Instagram: https://www.instagram.com/hmfm8/ Twitter: https://twitter.com/hmfm8 YouTube: https://www.youtube.com/channel/UC8ApyG_yptFyqUQRUHpQCxQ bandcamp: https://hm-fm.bandcamp.com Soundcloud: https://soundcloud.com/hm-fm ReverbNation: https://www.reverbnation.com/hmfm8
PLAYER
Premi play per ascoltare il brano (R)existing [w/ lyrics in description] di HM-FM:
VIDEO (R)existing [w/ lyrics in description]
ALBUM E INFORMAZIONI
La canzone (R)existing [w/ lyrics in description] si trova nell'album (R)existing uscito nel 2018.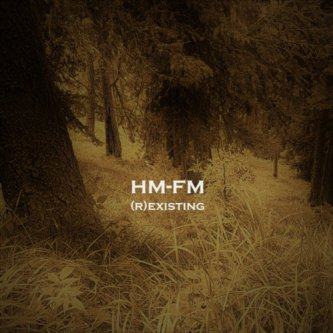 ---
L'articolo HM-FM - (R)existing [w/ lyrics in description] testo lyric di HM-FM è apparso su Rockit.it il 2020-03-14 18:20:59