TESTO
Crashin' down the last bottle
roamin' to bum the last smoke
tryin' to breath or tryin' to choke
tryin' not to forget where time does go
where will our dreams end up today
aye whatever happens you'll find me there
hasta la vista a la revolución
oh sure I love you too my dear.

Polishin' well my old knives
snatchin' my studded black vest
tryin' to mask or tryin' to strip
tryin' to revive what I have been
where did our dreams end up to say
aye whatever happens I'll set you free
live fast die young though punk's not dead
oh then we gonna fuck shit up.

Sheddin' tears onto old pics
laughin' aloud at present jokes
tryin' to sink or tryin' to float
tryin' to understand where all this goes
where will our lives end up today
aye whatever happens we'll learn from pain
the people united won't be defeated
so why the fuck did all leave him behind.
PLAYER
Premi play per ascoltare il brano Anchors & ballasts di Jens Hvalsang:
ALBUM E INFORMAZIONI
La canzone Anchors & ballasts si trova nell'album Whale songs in the mountain lake uscito nel 2013 per Do It Yourself.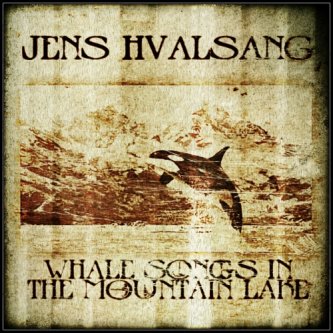 ---
L'articolo Jens Hvalsang - Anchors & ballasts testo lyric di Jens Hvalsang è apparso su Rockit.it il 2014-09-08 14:21:51