TESTO
The city keeps me aglow
defends me from claws of hush and bore
drags my bein' strayin' on the loud concrete and asphalt
concedes a small shaky light to make all seem to shine
just like the will o' the wisp.

The whale swims in its lake
its chant makes all shake like a seaquake
there meets sirens charmin' and lullin' from depth
cursed to run out every now and then to look for a breath
just tens of feet above there.

There is a place out there where I don't wanna live
and there's a place nearby where I just can't live at all.

The mountain holds my wrists
defends me from mists and from time twists
drawin' fast on this never stoppin' train toward end
concedes a small sleepy gloom to make all seem just wise
as far as things ever can.

The whale's flyin' in the air
just sneezin' a flare of need and scare
for it actually is a misfit fish swimmin' out its pool
forced to confess what its seaquakes and sirens just were
nothing but folds in the waves.

Nothing but folds in the waves.
PLAYER
Premi play per ascoltare il brano The curse of the whale di Jens Hvalsang:
ALBUM E INFORMAZIONI
La canzone The curse of the whale si trova nell'album Whale songs in the mountain lake uscito nel 2013 per Do It Yourself.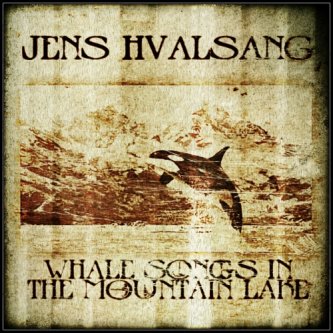 ---
L'articolo Jens Hvalsang - The curse of the whale testo lyric di Jens Hvalsang è apparso su Rockit.it il 2014-09-08 14:21:51