TESTO
Wandering around Tokyo

I'm looking for someone

who wants to join my music and me

About me, I put out to see from a place where the blue

used to grow up between olive and orange trees

with my shoes my bundle and me
I'll see to find around some music like this… like this!

Even if no Asian could help with it
I'll think my world does not exist for sure

and I'm feeling to be a Monobros
on and on.

Mono, alone mono equal alone

Even if far off from the olive trees

inescapably I keep on stumbling and gliding
on an oil slick and I flick to myself
to find somebody

to make very good music enjoying it

do you think like me?
how easy should it be
playing together here

I never thought
we were just around the corner

When Monobros met
the "mono-otherbro"
they both stopped searching for
each other in the outer remote over there

and from then on the Labobros
were never been alone.

Closer than ever expected!
PLAYER
Premi play per ascoltare il brano Monobros di LABOBROS:
CREDITS
Veronica Luz Sucar
Fumie Masaki
Dawn Martinez
Antonello Cosenza
Sirma Kuncheva
Antonio Iapichino
Giuseppe Cirino
Jonatan Amato
Andrea Pontone
Carmen Dimitri
Roberto De Rosis
Serafino Zangaro
Tonio Carnevale
Antonia Rizzuti
VIDEO Monobros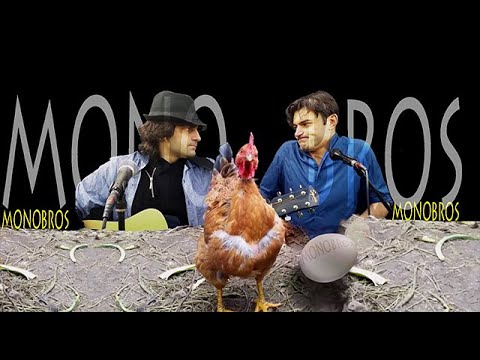 ALBUM E INFORMAZIONI
La canzone Monobros si trova nell'album Aru Kuro on Rhea Moon (2017) uscito nel 2017 per Routenote.
---
L'articolo LABOBROS - Monobros testo lyric di LABOBROS è apparso su Rockit.it il 2021-12-17 10:50:49