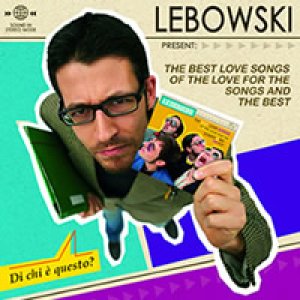 Leggi la recensione
Descrizione
Scanzonati, demenziali e un po' cazzoni, i LEBOWSKI rileggono il post-punk in chiave pop, elaborando, con
spirito goliardico e studiata superficialità, una sorta di college-rock da party. Le storie di "The Best Love Songs
Of The Love For The Songs And The Best", proprio come quella di Drugo, il protagonista del celebre film dei
fratelli Coen, hanno come filo conduttore avventure assurde e tragicomiche di sgangherati anti-eroi dai
soprannomi improbabili.
Provenienti dall'entroterra della provincia anconetana, più precisamente dall'asse Jesi-Chiaravalle, Simone
Re, Marco Mancini, Riccardo Latini e Riccardo Franconi (già chitarra dei BUTCHER MIND COLLAPSE,
Valvolare/BloodySound 2008), optano per un intelligente cantato in italiano, avvalendosi di forti dosi di nonsense
e ironia noir e amalgamandoli in un sound che fa propria la lezione robot-dance di scuola DEVO/B52s.Che stronzi sti lebowski!!