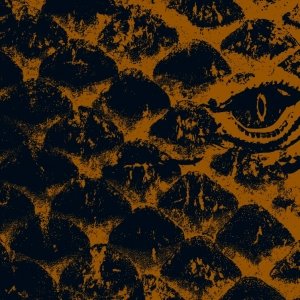 Leggi la recensione
Descrizione a cura della band
The Electric Dragon of Venus is the first full length record of MdK since Clincal Shyness (2006). It was recorded with the help of ONQ and also features the appearance of other guest musicians, Piergiorgio Storti (Morose), Stella Riva (Satan is My Brother), Matteo Uggeri (Sparkle in Grey) and Gherardo della Croce (HMWWAWCIHCCW). From this collection of songs emerges the multifaceted nature of the project that blend the sharpness of the guitar-based noise feedback element with more feeble and delicate sounding episodes , always maintaining the minimal yet uncompromising character of bare naked song-writing.


Credits
The Electric Dragon of Venus
As performed by MDK (Acoustic, Electric and Slide Guitar, Voice, Filtered Organ, Sampling and Tapes) and ONQ (Harmonic Saw, Prepared Hawaiian Guitar, Synths). And with the collaboration of: Piergiorgio Storti (Cello on tracks 8 and 9, Vibraphone on Track 4), Stella Riva (Trombone on tracks 5 and 10), Matteo Uggeri (Samples and Field Recordings on tracks 3 and 4), Gherardo della Croce (Electronic and Ambient Noise on tracks 3, 9 and 10), Tea Batilova and Daria Salomakha (Narrating Voices on Tracks 1 and 10).
With the involuntary participation of Vladimir Perminov, Leonid Ksanfomality, Mikhail Marov and Arnold Selivanov.
Original recordings, October-November 2011 and February 2012 at MafarKa BoX, The Lake's Land, Italy. Additional recordings: ONQ sessions at "La Falegnameria", near La Spezia, June 2012; Trombone at "Chez Yed", Varese; Electronic and ambient noises at "San Salvario" somewhere, Turin, July 2012. All by the so-called MafarKa immobile. Cello and Vibraphone recorded by Piergiorgio Storti in Falcinello, Sarzana (SP). Assembled and mastered at MafarKa BoX by MdK, September-October 2012.