TESTO
I saw you looking for your muse
through the Mangrove trees
Telling your heart and thoughts
to the blackberry bush
and heading everywhere,
anywhere but home

I feel your hand so near...
so gentle, so dear

...and all our plans, they come and go
They always take the most awkward road,
don't you know?
'cause your eyes have gazed upon landscapes
that other eyes have never met
and 'cause you believe there are watercolours
behind every wall

I feel your hand so near...
so gentle, so dear

We've come this far
rounding all the seas
We've been tryng hard
to get the rid of these
stranger's ways ... passing through every hometown
We've come this far...
across the seven seas.
CREDITS
Lyrics: Carlo Mazzoli
ALBUM E INFORMAZIONI
La canzone We Have Come This Far si trova nell'album No Middle Ground uscito nel 2014 per Goodfellas, Lostunes Records.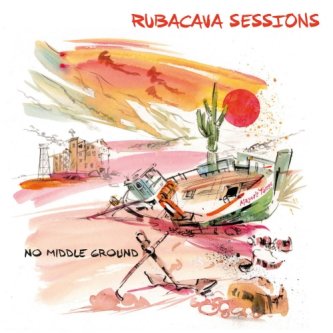 ---
L'articolo Rubacava Sessions - We Have Come This Far testo lyric di Rubacava Sessions è apparso su Rockit.it il 2015-10-29 14:51:17