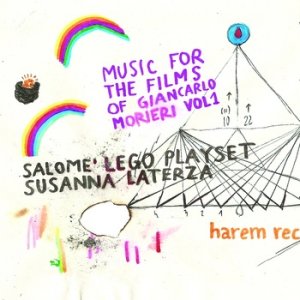 Descrizione a cura della band
In 2007 Giancarlo Morieri, AKA Lego/Your Dog, moved to Argentina in order to study cinema. After about 2 years he was done with Buenos Aires, but nonetheless he found the opportunity to shoot a short film named IEIA, which still remains only partially edited. Giancarlo asked SLP and Susanna Laterza to take care of its music, giving them specific instructions about the distinct sounds he needed for each scene, but from a 10 minute short film the have created an hour or so of music, grateful for the first opportunity to collaborate together. This album has maybe been the ground of STUFA, done by SLP and Susanna, and with Lego/Your Dog, plus the usual special appearances of Derek Dick Decio and his Lyrical Holocaust, and Grattata from San Giovanni.
We hope that Giancarlo will finally release the film, and in the hope that IEIA will be just the first of his works, we entitled it "Music for the FilmS of Giancarlo Morieri: Volume 1" ( any relation to John Zorn's series being just casual).


Credits
http://salomelegoplayset.bandcamp.com/album/music-for-the-films-of-giancarlo-morieri-vol-1