TESTO
Joe enjoyed the TV show
in his prison cell
and thought a mafia psycho killer
should've told his own.

So he wrote a letter
to the address on the screen
just to hear the man on TV
speak his name.

But that never happened,
though he'd waited patiently
so he named the anchor man himself

together with his
ex-fellow criminals
the judges were
interested to.

The first piece of domino
was set to make him guilty,
just like when he blamed for bombs
that "anarchist queer dancer".

Oh, he had chances to repent
'cause newspaper's whispering campaign had begun
as other jailbirds
sang his name

instead of those
they would have had their throat cut for,
and after all they could've
joined Joe in the evening news...

Another piece of domino
was fit to make him guilty
while blood-hungry housewives
bit their nails in great excitement.

So he was condemned
though no trial had been set yet
and the judges
just agreed with the news.

Besides a name was found
in the diary of a gangster,
probably misspelled,
but of course it must have been his own.

This last piece of domino
made clear that he was guilty.
Should've been great fun for those
pretending to be informers.

So used to telling lies,
the Lord's grace must have hit them
and suddenly turned them
into champions of justice.

Yet no one could remember
they were filthy killers
or maybe those who sentenced
got their own from who
was to blame instead...
CREDITS
Ispirato alla vicenda di Enzo Tortora
PLAYER
Premi play per ascoltare il brano The man who wasn't there di Speak in Tongues:
Questo brano è stato inserito in alcune playlist dagli utenti di Rockit:
ALBUM E INFORMAZIONI
La canzone The man who wasn't there si trova nell'album Speak my Tongue uscito nel 2013.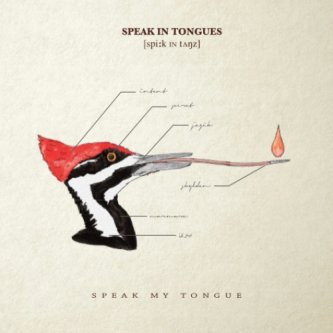 ---
L'articolo Speak in Tongues - The man who wasn't there testo lyric di Speak in Tongues è apparso su Rockit.it il 2020-03-17 13:03:13