TESTO
I never wanted you to know this
and was about to forget it myself
Being counting the days since it happened
I found it hard to cope with past
And that is me at last

I've never meant to be a coward
but I can't face the man I've been
You think you've realized who I am now
but I can't recognize myself
And that's not who I am

I'd better give up all the dreams I made
I'd better not let anybody in
What took me a lifetime digging
to bury deep
has suddenly reappeared

So please don't change your mind about me
and keep it on what what we've been through
Just look at me: what did you see then?
Don't open up old wounds again
You're causing me much pain

I'd better give up all the dreams I made
I'd better not let anybody in
What took me a lifetime digging
to bury deep
has suddenly reappeared

Come here and hug who you're afraid of
as you used to do when you were in love
I'm going to hold you as tight as I can
to shut my secret deep inside
Deep inside of you
PLAYER
Premi play per ascoltare il brano The Secret di Speak in Tongues:
DESCRIZIONE
Funk e grunge in questo pezzo dedicato a tutti quelli che hanno uno scheletro nell'armadio.
E il tuo qual è?
CREDITS
Ispirato al film "Il talento di Mr Ripley" di Anthony Minghella
ALBUM E INFORMAZIONI
La canzone The Secret si trova nell'album Speak my Tongue uscito nel 2013.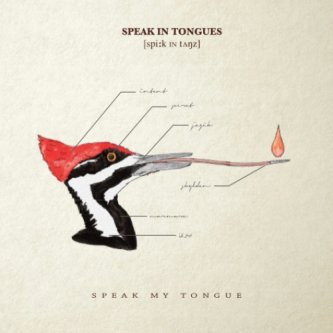 ---
L'articolo Speak in Tongues - The Secret testo lyric di Speak in Tongues è apparso su Rockit.it il 2020-03-17 13:03:13