TESTO
When I was a man, used to walk into the Land of Fears
Never stayed still, always thought I would be killed (my dear)
Everybody knew they've never been really cruel
And yet, I have to say my eyes were always two balls of scare

Then the death arrived, just for scare an' not for crime (my dear)
Never thought at this always thought I would be killed (my dear)
And now, high in the sky, see you passin' the line
Lookin' to your eyes, seein' you screamin'n'cryin' (my dear)

So hidin' inside your shell you avoid to meet any friends
Your mother, full of tears, search you everywhere but you're here
Yeah, yeah, yeah

Dead Man Singing, here he is
Dead Man Singing, don't you hear
Look at yourself, now you've finished to wait for your end
Dead Man Singing, here he is
Dead Man Singing, don't you hear
Killed by nobody but we go on to tell our end

Many times I had thought I could back to the Land of Fears
To live another life: many children just a wife (so clear)
But who could be so cool to change his life for a fool
And who could be so strange to do for me my revenge? (my dear)

So hidin' inside his cell he'll avoid to meet any friend
His mother full of tears will look for his baby-son but he'll be here
Yeah, yeah, yeah

Dead Man Singing, here he is
Dead Man Singing, don't you hear
Look at yourself, now you've finished to wait for your end
Dead Man Singing, here he is
Dead Man Singing, don't you hear
Killed by nobody but we go on to tell our end
CREDITS
Words and music by Roberto Grillo. Copyright © 2019 The DusT - All rights reserved. ----- PERFORMED BY: Roberto Grillo (Ego): vocals, background vocals, drums, bass guitars (midi instrument). Enrico Casarotto: electric guitars. Federico "Tich" Gava: piano.
PLAYER
Premi play per ascoltare il brano Dead Man Singing di The DusT:
ALBUM E INFORMAZIONI
La canzone Dead Man Singing si trova nell'album Tomorrow's Light uscito nel 2018.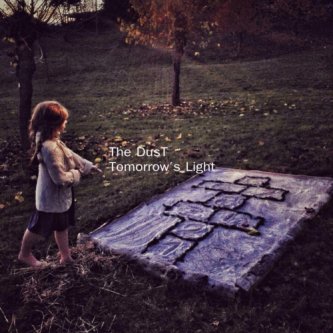 ---
L'articolo The DusT - Dead Man Singing testo lyric di The DusT è apparso su Rockit.it il 2022-03-29 17:35:04