TESTO
Hey, hereby, of your self-portraying
No, I don't feel the need today
Will the sacred flame of your art inspire
Something better than a bray?

Showing, sharing, dancing all you useless ballets
Seems you base your life on a continuous survey

Kill our brains with your keen design
Oh, you made another victim
Don't move, don't sing, just moan
Now you're deep inside
Oh, we still want it

Showing, sharing, dancing all you useless ballets
Seems you base your life on a continuous survey

Oooh, you say "All is fine"
You take it easy, but when you fall, who remains?

Showing, sharing, dancing all you useless ballets
Seems you base your life on a continuous survey

Ah! But there's a soul, down below
Another piece of you you put on sale
("Ah, that? I think I'll throw it away")
Ahahah... Hey, you gotta change in time, you
Play an expiring role, you need a goal
("The same old story again...")
("Oh! It's a doom!")
("I dunno... I want something more...")
("What do you mean? Makin' us your thralls?")
("Oh, yes it is, I will enslave you all!")
Guess... You've reached your goal!
("It's so cool!")
CREDITS
Words and music by Roberto Grillo. Copyright © 2019 The DusT - All rights reserved. ----- PERFORMED BY: Roberto Grillo (Ego): vocals, drums, hands, bass guitar/clavinet/hammond (midi instruments). Max Avrusci: electric guitars. Federico "Tich" Gava: electric piano. Lorenzo De Luca: sax. Chiara Marcon: additional vocals.
PLAYER
Premi play per ascoltare il brano The Goal di The DusT:
Questo brano è stato inserito in alcune playlist dagli utenti di Rockit:
ALBUM E INFORMAZIONI
La canzone The Goal si trova nell'album Tomorrow's Light uscito nel 2018.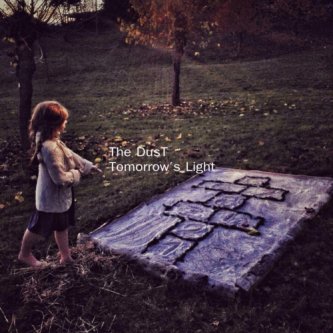 ---
L'articolo The DusT - The Goal testo lyric di The DusT è apparso su Rockit.it il 2021-05-29 11:12:49