TESTO
THE TIME TO LOVE YOU

The love we lived has gone
I run at home and the rain's falling
The ghost of you now won't go away
will haunt me all night long
What's new?

I searched the words to say (so much)
but never found anyone, just call sometimes
"How's your life, my dear?"
And the conversation dies
What's new?

You're always saying our time is up
And still I think that won't end the time to love you

But now I realize why I don't know what to say
This is the vivid sign, this is the nil you gave me
Just try to think for a while: what ever I got from our affair?
This is the vivid sign, this is the nil you are, girl

I always hoped that we'd had more time
But now I think is ended the time to love you



IL TEMPO DI AMARTI

L'amore che abbiamo vissuto se n'è andato
Corro a casa, mentre cade la pioggia
Il fantasma di te ora non se ne andrà
mi perseguiterà tutta la notte
Cosa c'è di nuovo?

Ho cercato le parole da dire (così tanto)
ma non ne ho mai trovata una, mi limito a chiamarti, ogni tanto
"Come ti va la vita, mia cara?"
E la conversazione muore lì
Cosa c'è di nuovo?

Tu continui a dire che il nostro tempo è finito
e io continuo a pensare che non finirà il tempo di amarti

Ma ora capisco perché non so cosa dire
Questo è il chiaro segno, questo è il nulla che mi hai dato
Prova a pensarci un attimo: cos'ho mai avuto dalla nostra storia?
Questo è il chiaro segno, questo è il nulla che sei, ragazza

Ho sempre sperato che avremmo avuto ancora tempo
Ma ora penso che sia finito il tempo di amarti
PLAYER
Premi play per ascoltare il brano The time to love you di The DusT:
CREDITS
Words by Roberto Grillo, music by The DusT based upon an idea of Roberto Grillo.

Copyright © 2016 The DusT – All rights reserved.
ALBUM E INFORMAZIONI
La canzone The time to love you si trova nell'album The Inner Side uscito nel 2015.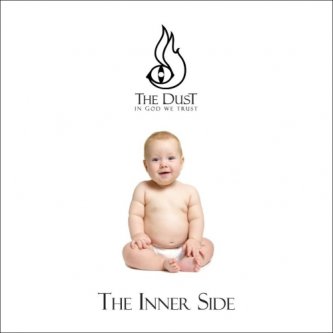 ---
L'articolo The DusT - The time to love you testo lyric di The DusT è apparso su Rockit.it il 2022-03-29 17:35:04