TESTO
Hanging around, with nothing to chase
Though in truth I'd like someone to leave me a trace
So, me, healthy and hale
Well I'm falling, what I'm following
Just drives me insane

Wolfs all around, and they're howling
They just fulfill an ancient rule
And I ain't got my hound
I don't even know what to do
Just think that I wish you were

Here, you and I, alone, star gazing
Resting from our endless fights
With no other place to stay in
Waiting for tomorrow's light

Walking around mysterious ways
Searching for a sense of my days
So real, this dream has much to reveal
Well I'm falling, what I'm following
Just drives me insane

Wolfs are around and they're howling
They just fulfill an ancient rule
And I ain't got my hound
I don't even know what to do
Just think that I wish you were

Here, you and I, alone, star gazing
Resting from our endless fights
With no other place to stay in
Waiting for tomorrow's light

Oh yeah...
Waiting for tomorrow's light
Please hold me tight... oh...

And I'm waiting for tomorrow's light
PLAYER
Premi play per ascoltare il brano Tomorrow's Light di The DusT:
CREDITS
Words and music by Roberto Grillo.
Copyright © 2019 The DusT - All rights reserved.

-----

PERFORMED BY:

Roberto Grillo (Ego): vocals, keyboards/synthesizers/vibraphone (midi instruments).
Michele Pin: electric guitars.
Andrea Salvador: bass guitar.
Gianni Fantuz: drums.
ALBUM E INFORMAZIONI
La canzone Tomorrow's Light si trova nell'album Tomorrow's Light uscito nel 2018.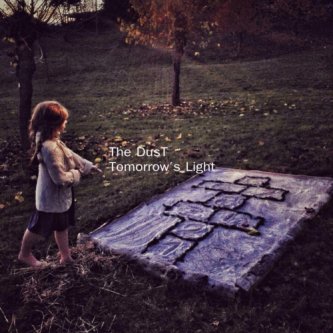 ---
L'articolo The DusT - Tomorrow's Light testo lyric di The DusT è apparso su Rockit.it il 2023-07-15 16:04:20