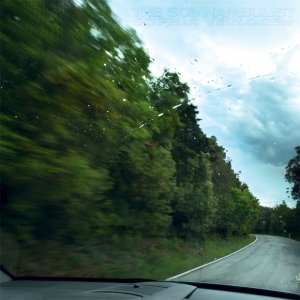 Descrizione a cura della band
Like a kind of modern polyglot cabbala, already from its title the new album of THE SOMNAMBULIST shows all its evocative strength, its power in making common meaning explode so as to condense it again in original forms and sensations: finally a music at a high rate of misunderstanding.
With the transition from one album to another, THE SOMNAMBULIST reveals a further level of metamorphosis in a sound which englobes - like in a game of Chinese boxes - the transformations between songs and inside the songs themselves; a game beginning to characterize this continuous shift as the band's signature style: the sonic kaleidoscope of "Moda Borderline" (the debut album out in 2010), filtered through the fractals of "Live in Berlin" (available since 2011 in digital format), here in "Sophia Verloren" it coagulates in a dry tissue of sound, plowed by cracks where silence often leaks from.
Resistant by nature to any attempt of classification, the music of THE SOMNAMBULIST grounds its ghost roots in those so-called "transitional phases", in those unique periods in which the unripe echo of the future comes to disturb the peaceful sleep of the current fashions, when the control over the ideas gets less rigid and often gives a glimpse of other worlds through the ladders of culture. From this point of view, there's no band more representative of our times than this, which is going to be a new candidate to ferry us from music crisis to crisis music.
As suggested by the cover picture, "Sophia Verloren" is a still movement, a factory of paradoxes where the boundaries between contrary ideas and feelings fade away, between the sound of the words and the word of the sounds: a circular journey from the ancestral and metaphysical landscapes of "My Own Paranormal Activity" to the transfigurations of "Monday Morning Carnage", through the various cases of possession in "Logsailor", the unknown-purposed ritual of "Dried Fireflies Dust", the silences of "…And The Snow Still Falls", the physical oneirism of the title track, the ideograms of "A Daisy Field" and the surreal and iridescent nursery rhymes in "Steam".
These songs seem to contain a new kind of virus, which doesn't destroy the classical forms but does constantly slough off their genetic code: they carry no ideas or messages to communicate, they just provoke them.


Credits
Marco Bianciardi (vocals, guitars, samples): native of the land of Chianti, he worked between Bologna and Siena as guitarist in the band Caboto, drummer for Elton Junk, composer and sound designer for theatre productions. After the solo EP "Hotel Ambiente" was published and his medium-length movie "Liebe Macht Frei" presented at Cannes 2008, he moved to Berlin to produce the debut album of THE SOMNAMBULIST and to participate in projects such as Jane Walton and Polymonsters.
Rafael Bord (violin, theremin): for ten years he has been the violin player of Les Hurlements d'Léo from Bordeaux, with whom he took part in La République du Sauvage together with L'Enfance Rouge. Afterwards in Berlin he collaborated with balkan and klezmer projects such as Budzillus and ?Shmaltz!, also writing music for cinema.
Marcello S. Busato (drums, percussions): native of Milan, he's involved in many collectives for musical and theatrical experimentation and collaborates with single performers in the contemporary jazz scene of Berlin and Geneva: Sink, Geraldine Schenkel, Margareth Kammerer, Leonid Soybelman, Derek Shirley, Thomas Charbonnel, Tobias Delius, Boris Hauf, Axel Dörner and many others.
Chris Abrahams (piano): born in New Zealand, living in Sidney and pianist of the jazz trio The Necks, he was a member of Benders, The Laughing Clowns and The Sparklers. Since the early 80's he has recorded several solo albums, more recently the soundtrack for the Australian movie "The Tender Hook".
Els Vandeweyer (vibraphone): born in Belgium and living in Berlin, she studied at the Performative Arts School of Antwerp and the Royal Conservatory of Brussels. She founded in Portugal the IMI Kollektief Quintet. In Norway she worked with Ingebrigt Haaker Flaten and Paal Nilssen-Love, and with Ken Vandermark, Fred Lonberg-Holm, Kent Kessler, Tim Daisy and Jeff Parker in Chicago.
Jacopo Andreini (alto sax): an eclectic multi-instrumentalist, in the last ten years he has recorded more than 140 albums and played all over the world around 1000 concerts alone and with bands such as L'Enfance Rouge, Squarcicatrici, Jealousy Party, Tsigoti and innumerable other ongoing and former projects.
Carsten Wegener (musical saw): born in Berlin and involved with more than 50 different musical instruments, he's a composer of several soundtracks for German movie productions, also known for his work in the band 17 Hippies.
Albertine Sarges (vocals): a singer/songwriter from Berlin, besides her solo project she also takes part in other bands such as the ethnic mix project Flyclub and the girls team Daisy Twins, regularly featuring the italo/synthpop band Itaca.