TESTO
HANGOVER SONG
(feat. Luca Swanz Andriolo)


Put a knife in your hand, stack it in my chest and kill me
it will be better than what you're doing to me right now

I wake up in the morning and I don't feel fine
I have a big bullfrog on my mind

I want you baby
I like you baby

I wake up in the morning and my sky is grey
and I still have that bullfrog in my head

I want you baby
I need you baby

At night I cannot sleep because the earth is round
and alcohol turns my world upside down

I love you baby
I need you baby

Hangover is my best friend since you left
the doctor says I shouldn't drink but i don't care

cause I want you baby
I love you baby

I try to pick my guitar but I just can't play
I need a glass of whiskey just to get straight

to the point, baby,
of no return!
PLAYER
Premi play per ascoltare il brano Hangover Song di Thomas Guiducci:
ALBUM E INFORMAZIONI
La canzone Hangover Song si trova nell'album The True Story of a Seasick Sailor in the Deep Blue Sea uscito nel 2015 per Good Luck Factory.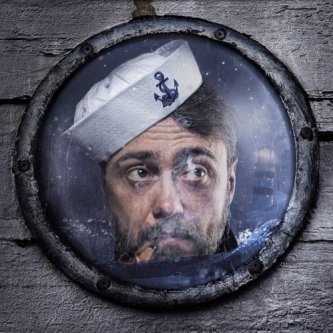 ---
L'articolo Thomas Guiducci - Hangover Song testo lyric di Thomas Guiducci è apparso su Rockit.it il 2016-10-11 23:51:19