TESTO
Well, I wrote this song to make you dance,
they called us in this club to make you dance,
so there's a thing that I can't understand,
why do we have to pay those gentlemen?

They show up playin' their tiny violins
they rule the music down in italy,
they gonna shut your mouth if you can't pay the bill,
they are fucking gangsters without swing!

And I say no! no! no!
well, I won't pay no more
that kind of music mafia
'cause I can't stand it all,
Well I say no! no! no!
You know where you have to go...
Back down in the hell
where folks like you belong!

They say they will protect your rights but if
if you don't pay, my fella, you can't sing,
even if you wrote the hell you sing,
they want your money and split 'em with the bigs...

And I say no! no! no!...

We hate to see you come, no one ever loved you but,
let me say we all, we all do love your mom!
CREDITS
Joey Gaibina (vocals, guitars), Alberto Ferrari (piano, backing vocals, whistle), Mario agnelli (drums, italian chaos), Gigio Rizzo (accordion) Davide Rudelli (bass), Ronnie Amighetti (backing vocals). Luca e Davide Lo Monaco (Italian chaos) Music & lyrics by JOEY GAIBINA;
PLAYER
Premi play per ascoltare il brano Tarantella Anti-Siae di Tijuana Horror Club:
ALBUM E INFORMAZIONI
La canzone Tarantella Anti-Siae si trova nell'album The Big Swindle uscito nel 2018.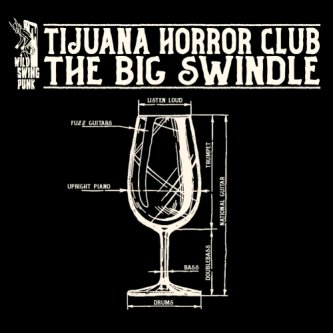 ---
L'articolo Tijuana Horror Club - Tarantella Anti-Siae testo lyric di Tijuana Horror Club è apparso su Rockit.it il 2021-06-21 13:52:40