TESTO
IN A WORLD DISAPPOINTED BY QUEEN KNOWLEDGE,
WHERE THE KING CONSUMERISM REIGNS FEARLESS,,
ART&CULTURE BURNED AT THE STAKE..
MENTAL VIOLENCE&PSYCHOTIC SLAVES!!!
FRIEND OF MINE TOLD ME THAT HE KNOWS A MAN,
A WISE OLD MAN, WHO CAN TAKE CARE OF OUR HEALTH..
",,BUT SORRY MAN..WHO'S THAT MAN??!"


"WHO'S THAT??WHO'S THAT??WHO'S THAT??
WHO' S THAT MAN WHO WEARS A STRANGE HAT IN HIS HEAD?
WHO'S THAT MAN WHO WEARS STRANGE FEATHERS IN HIS HEAD??

HE CAN HEAL YOUR IMPURITY,CHANGE YOUR GRAVITY,DRIVE YOUR FANTASY!!
REACH THE UNREACHABLE THROUGH A COLORFUL&PSYCHEDELIC SPACE-TIME-TUNNEL!!
HE CAN MAKE YOU FLY WITHOUT WINGS,LET YOU SEE A WORLD YOU NEVER SEEN!!!

"HE'S THE MAN WHO LIVES BETWEEN THE MOUNTAINS OF YOUR HEAD.,
PINEAL(G)LAND"

***CHORUS***

ME-DI-CI-NE-MAAAAAAN!!!
PLAYER
Premi play per ascoltare il brano Who's That? (Medicine Man) di WISE KEBABS:
Questo brano è stato inserito in alcune playlist dagli utenti di Rockit: FEED YOUR BRAIN (di @WiseKebabs con 7 brani)
ALBUM E INFORMAZIONI
La canzone Who's That? (Medicine Man) si trova nell'album FEED YOUR BRAIN uscito nel 2012.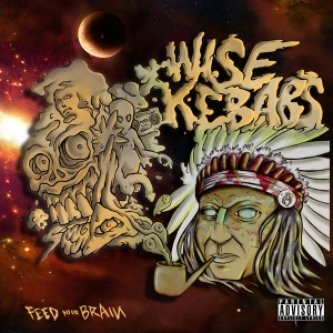 ---
L'articolo WISE KEBABS - Who's That? (Medicine Man) testo lyric di WISE KEBABS è apparso su Rockit.it il 2014-05-26 19:28:28