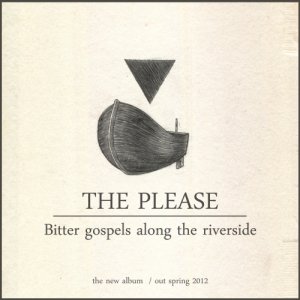 Leggi la recensione
Video in questo album (2)
Descrizione a cura della band
Uno dopo l'altro, i tredici capitoli di "Bitter Gospels along the Riverside", affrescano il viaggio di chi perde, cerca e ritrova: marinai, cacciatori, guaritori si muovono su uno sfondo che a volte è l'Eden (Santa River) e a volte l'inferno (The End as a Prologue), a volte è primitivo (Healers) e a volte corrotto dalla civiltà industriale (Red Carpenter).
Le coordinate sonore sono quelle all'ideale crocevia fra Timber Timbre, Beirut e Fleet Foxes, con i Cursive di "Happy Hollow" a fare da ispiratori e padri spirituali.


Credits
Played, arranged, produced by The Please Farm and Mahogany music agency. Recorded at Zen Garden Studio by Luca Piazza. Mixed and mastered by Fabio Intraina at Tray Studio. Artworks and Graphic design by Bluttanzt.

The Please: Mattia Airoldi, Luca Piazza, Marco Gilioli, Francesca Stella Riva, Davide Lelli, Daniel Tagliaferri


Commenti (8)
Carica commenti più vecchi
Paolo Andreoni

02/04/2012 ore 21:36

@paoloandreoni

bel disco.
già mi piacevano, ora non ho dubbi.
yeah!

Elettrosanto

03/04/2012 ore 16:05

@maraiton

è un disco bello per davvero.

Faustiko Murizzi

04/04/2012 ore 09:50

@faustiko

"Sicuramente un lavoro complesso, sopratutto per gli standard di questo sito". Del tipo guido oriani?

tiz

05/04/2012 ore 11:32

@tiz

Tiz aveva disegnato un cuoricccino!

Giulio Pons

28/08/2012 ore 17:52

@pons

Questo è proprio un bel disco!
Aggiungi un commento: