TESTO
The hive

Hanged man
it wasn't your plan.
Fool hero
become a zero,
despite all everything stays.

Front row
was not worth.
How a worker bee
could sting a queen?

Symbol
of the fearful
hidden by words,
but those are only words.

No action,
no reaction,
you were expendable.
It's their rope!
It's their rope!

no hope,
no change,
indolent souls
on a wild goose chase,
Nothing, nothing at all!

Why don't you go beyond?
It's too convenient
in your shell!
No, don't lock yourself
with cosmetic changes!
CREDITS
Lyrics: Camilla Coccia music: Ion Source
PLAYER
Premi play per ascoltare il brano The hive di Ion Source:
ALBUM E INFORMAZIONI
La canzone The hive si trova nell'album Down on the evolutionary scale uscito nel 2016.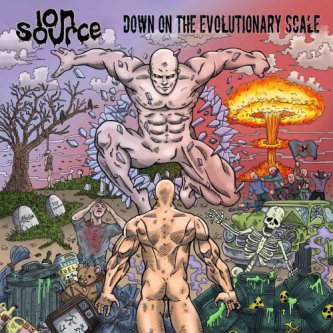 ---
L'articolo Ion Source - The hive testo lyric di Ion Source è apparso su Rockit.it il 2021-07-21 15:38:20