TESTO
Uncharted sea
Come with me, come with me.
Long paths in scorching sands,
on a journey to ancient lands.
Be ready to sail out,
no fear nor doubt.
The search is a circle,
no hope to see the milestone.

A storm is coming in,
sway with the ballad of a salt sea.
Facing strong headwinds,
the absolute doesn't exist.
But don't let dry your mind,
the fate is on our side!

Under heavy blows, my grip is tight
with such glorious sights,
this place is our peace.
Don't be afraid of
drifting away,
from the known world
along the rough trail.
CREDITS
Lyrics: Camilla Coccia music: Ion Source
PLAYER
Premi play per ascoltare il brano Uncharted sea di Ion Source:
ALBUM E INFORMAZIONI
La canzone Uncharted sea si trova nell'album Down on the evolutionary scale uscito nel 2016.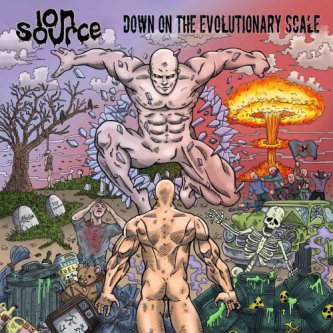 ---
L'articolo Ion Source - Uncharted sea testo lyric di Ion Source è apparso su Rockit.it il 2021-07-21 15:38:20