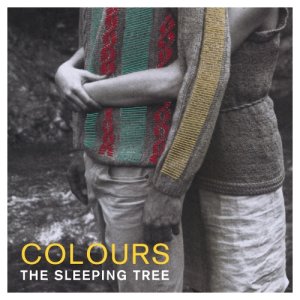 Leggi la recensione
Descrizione
Si intitola Colours il nuovo EP di The Sleeping Tree (al secolo Giulio Frausin), in uscita il 27 gennaio 2015 per La Tempesta International e disponibile su tutte le piattaforme digitali. Colours è spruzzata di vernice elettronica sulla tela acustica di Frausin, una raccolta di remix dei brani di Painless, full-length del cantautore pordenonese pubblicato a fine 2013, realizzata in collaborazione con giovani artisti italiani.
Le sei tracce dell'EP spaziano dalla sperimentazione trip-hop (Bound) al pop più puro (Delta Club), esplorando territori futuristici (di cui IOSHI si fa alfiere con due tracce tra il tribale, il dubstep e la trap più moderna) o celebrando le origini del garage UK (Pippoburro). A NIAM è affidato l'unico inedito dell'EP, We Are Lost, un outtake di Painless dalle sonorità più soul. Colours è una release decisamente atipica nella discografia di Frausin, ma che dimostra i suoi legami con una scena contemporanea incentrata sulla bass music. Ancora una volta, il missaggio è a cura di Paolo Baldini, produttore del precedente album di The Sleeping Tree e delle sue incursioni reggae con Mellow Mood e DubFiles.
A sostegno di questo nuovo lavoro di Frausin, una tournée italiana curata da La Tempesta Concerti, quindici concerti che lo porteranno in tutta Italia.


Credits
The Sleeping Tree is Giulio Frausin
Delta Club is Mattia Del Moro
IOSHI is Federico Mazzolo
NIAM is Massimo Minato
Bound is part of Megaphone
Pippoburro is Filippo Buresta

Mixed by Paolo Baldini at Alambic Conspiracy Studio - Pordenone (Italy)
Mastered by Simone Squillario at Dub The Demon Studio - Luserna S. Giovanni TO (Italy)
Photo by Mattia Balsamini
Artwork and Graphics by Desiree Battivelli