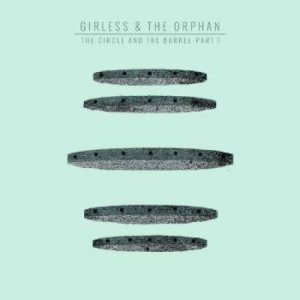 Leggi la recensione
Descrizione
Registrato, mixato e masterizzato presso Stop Studio, Rimini nell'inverno-primavera 2013-14.
Prodotto da Girless & the Orphan, Andrea Muccioli e Ivan Tonelli.
Edito per Stop Records, Fallo Dischi, To Lose La Track.
Copertina di Luca Zamagna (erratadisain.tumblr.com)

Grazie a te, ad Andrea e Ivan di Stop Records, a Luca di To Lose La Track, a Mario, Michele ed Alessio di Fallo Dischi, ad Alice, a Mich che ha rischiato la vita per suonare con noi, a Zama per la sua arte e a tutti quelli che ci hanno voluto bene fino ad ora.

Ci sono band e artisti a cui teniamo particolarmente: Lantern, Time To React, Cases, Urali, Goldaline My Dear, Caso, Cosmetic, Fine Before You Came, Verily So, Marnero, Three Lakes, Gazebo Penguins, Chambers, Riviera, Small Giant, Marsh Mallows, VRCVS, L'Amo, Chesterpolio, Onoda, Havah, And So Your Life Is Ruined, Action Dead Mouse, Twin Room, Pj Bond, Rocky Votolato.